Supply Chain Consulting | Warehouse Design | Safety Traininng & Fork Lift Certification
Our Approach
Instead of fitting our customers into cookie-cutter products, Savannah Supply Chain employs a Lean operating model to engineer facilities around each industry and company we serve. It starts with a deep dive into the details of your operation: from your specific inventory attributes to management norms, information technology and how you go to market. And it ends with a world-class, value-added warehousing solution designed around you.
 Our Services
Assembly, kitting and packaging
WMS/TMS RFQ review
Quality assurance and testing
Reconfiguration
Materials planning and production scheduling
Postponement or localization
Customized labeling and bar coding
Reverse logistics/Returns processing – disposition and light refurbishment
Recycling programs
Safety Training and Facility Audits for Food Grade & Non-Food Grade Operations
Carrier Management, Consolidated Shipments, Mode Selection, Freight Bill Audits
Vendor Management, Private Fleet Utilization, New Market Distribution
Search engine marketing, web site development, search engine optimization (SEO), pay-per-click advertising (PPC), and expert witness services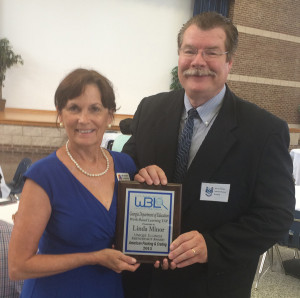 Meet Bill Stankiewicz
Folks call me "The Savannah Supply Chain Guy" because the solutions I provide are based on 25 years of experience in running facility operations and business development strategies. My experience includes:
Business development and operations support
Inbound material sequencing, production kitting, line-side/ manufacturing work-cell delivery, material inspection & quality control
Increased sales through business strategy and brand building leveraging web, social media, online advertising and traditional advertising mediums
Implementation of Continuous Improvement Software for quality management tracking
Management of warehouse safety programs in order to provide a safe and clean workplace for employees and within the regulations of all OSHA local and state regulations
For more information about Savannah Supply Chain or to learn how we can help your business thrive please email us or call us today at (404) 750-3200.
Our Contact Info
68 South Cromwell Rd.
Savannah, GA 31410
Phone: (404) 750-3200
Email: [email protected]
Send Us a Message
Recent Articles